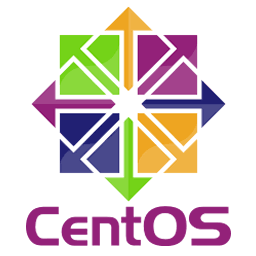 Dear CentOS enthusiast,
If you'd like to help out with the process of putting together the newsletter, please see the Contributing section at the end. We're always looking for help!
IN THIS EDITION:
Releases and updates
August was unusually slow in terms of updates and errata - primarily because everyone has been focused on the CentOS 8 build.
Errata and Security Advisories
We issued the following CESA (CentOS Errata and Security Advisories) during August:
Errata and Bugfix Advisories
We issued the following CEBA (CentOS Errata and Bugfix Advisories) during August:
Events
August was another busy month for CentOS events.
At the beginning of the month, CentOS had a presence at DevConf.IN, the annual developer event in India. Vipul Siddharth represented us there, and wrote up a summary of that event.
The following week, we had a table at Flock, the annual Fedora conference, in Budapest, and Vipul also wrote a great writeup of that event on his blog.
On the 14th, we held our second annual CentOS Dojo at DevConf.US, featuring talks about Keylime, Terraform, Buildah, and other topics. We had roughly 35 people in attendance. The videos of the presentations are now available on the CentOS YouTube channel .
Then, we were at the Red Hat booth at the Open Source Summit in San Diego, August 21-23. We were able to meet many people who use CentOS in a variety of industries, and find out about their interests and concerns. If you dropped by, thanks. It's always a pleasure to talk with you at events.
Next month, we'll be at the cPanel event in Atlanta, September 23rd - 25th at the Atlanta Marriott Marquis. Our own Johnny Hughes will be talking about what's up with CentOS 8, and we'll have a booth where you can drop by for your CentOS swag needs. As you probably know, CentOS is the backbone of the web hosting industry, and the cPanel event is where they gather to discuss their trade. I hope to see you there!
And, looking forward just a little further, remember that FOSDEM is coming in just a few months, and we'll be there. We will, once again, be running a Dojo at FOSDEM. You can see details from this year's event in the CentOS wiki, and the 2020 event should look similar. Watch Twitter, the mailing lists, or whatever is your preferred channel, for updates soon.
SIG (Special Interest Group) Report
SIGs - Special Interest Groups - are where people work on the stuff that runs on top of CentOS.
The following are the SIG reports for this month.
CentOS Virtualization SIG Quarterly Report
Purpose
Packaging and maintaining different FOSS based virtualization applications that one can install and run natively on CentOS.
https://wiki.centos.org/SpecialInterestGroup/Virtualization
Membership Update
We are always looking for new members.
No changes in members this month.
Releases and Packages
oVirt 4.3 has been released and Virt SIG repositories are publicly available. oVirt 4.4 development is in progress upstream now
Health and Activity
The Virtualization SIG remains fairly healthy. All the projects within the SIG are updating regularly on biweekly meetings.
oVirt is planning a conference in Rome in  October 2019
Issues for the Board
oVirt pushed a patch for having a CentOS appliance including oVirt Guest Agent in https://github.com/CentOS/sig-cloud-instance-build/pull/127, it's under consideration for CentOS 7.7 inclusion.
oVirt would have been happy to consume CentOS 8 alpha / beta / development builds to be ready to ship packages for CentOS 8 on its GA. Would be nice to get early access to the rpms within the SIGs.
Opstools quarterly report, 01 June - Aug 31 2019
Purpose
Opstools provides tools for operators.
https://wiki.centos.org/SpecialInterestGroup/OpsTools
Membership update
No members left or were added to the SIG in the last quarter.
Health and activity
We are phasing out fluentd and sensu; patches have been proposed to OpenStack. Their respective replacements are rsyslog (included in RHEL) and collectd-sensubility. The latter is a plugin to collectd; it will create events in collectd which can be acted on as on other collectd events.
Once we'll have CentOS 8, we'd be rebuilding all our packages for RHEL8; opstools packages used to be consumed by OpenStack Kolla, but since there are no CentOS 8 builds, this relation has been dropped for now.
We intend to get the integration back, once there are builds based on CentOS 8.
Collectd has been updated to 5.9.0 and 5.9.1 upstream. We did not include these releases for now,
as they contain some severe bugs.
Issues for the board
none at the moment.
Contributing to CentOS Pulse
We are always on the look-out for people who are interested in helping to:
Tell us what you're working on
Provide a report from the SIG on which you participate
Tell us about an event that you attended where there was CentOS content
Write an article on an interesting person or topic
Tell us about a news article that covered the use of CentOS in an interesting way
Suggest an topic that you'd like to see someone else write an article on
Please see the page with further information about contributing. You can also contact the Promotion SIG, or just email Rich directly (rbowen@centosproject.org) with ideas or articles that you'd like to see in the next newsletter.