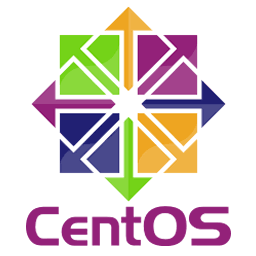 Dear CentOS enthusiast,
Another month into 2019, and we have a lot to tell you about.
#CentOS15
Yes, we've mentioned this before, but we're still pretty stoked about it. On the 15th, we celebrated our 15th birthday with a small group of friends in Oak Ridge, Tennessee, before our Dojo at Oak Ridge National Laboratories. You can see some of the videos from that event beginning to appear on our YouTube channel.
If you would like to talk about your involvement in CentOS, please get in touch with Rich at rbowen@centosproject.org  You don't need to be one of the founders - just to have something interesting to say about your involvement, past, present, and future.
git.centos.org changes
As we mentioned last month, there have been some significant changes to git.centos.org. The service was upgraded/migrated to Pagure. You can read details about the change, and instructions on using the new service on the mailing list archive. And further documentation is now in the wiki, at https://wiki.centos.org/Sources
If you have any questions or difficulties using the new service, please drop by either the centos-devel mailing list, or the #centos-devel IRC channel on Freenode.
Releases and updates
We had another moderately busy month for update and releases.
Errata and Enhancements Advisories
We issued the following CEEA (CentOS Errata and Enhancements Advisories) during April:
Errata and Security Advisories
We issued the following CESA (CentOS Errata and Security Advisories) during April:
Errata and Bugfix Advisories
We issued the following CEBA (CentOS Errata and Bugfix Advisories) during April:
SIG Updates
SIGs - Special Interest Groups - are where people work on the stuff that runs on top of CentOS. We have recently started having SIGs report quarterly, so we have just a few of them each month, getting through the entire list every 3 months.
We have the following SIG reports this month:
NFV SIG
The NFV SIG posted their report to the CentOS blog.
Storage SIG
This is by no means a complete report but here are a few "juicy" notes
hopefully worth sharing!
Starting in May we'll have a new member in the Storage SIG: Francesco
Pantano, he'll start helping us with the maintenance of the
Ceph/ceph-ansible builds (and their deps).
We have in fact finally populated our Ceph Nautilus repo with a initial
Ceph Nautilus build and we also included RC builds of ceph-ansible;
please help us test both Ceph and the deployment tool itself enabling
the SIG repos by installing the new centos-release-ceph-nautilus package.
We're looking for help with the new builds test automation; ideally we'd
like to have automatic promotion into -release repos of the new builds
when these pass testing; if you can or are interested in helping us with
this effort please get in touch!
See you online.
Cloud SIG
---
As always, a big thank you to our SIGs, for the work that they do, and for the time taken to check back in with these status reports!
Events
In April, as mentioned above, we ran a CentOS Dojo at ORNL - Oak Ridge National Labs. The presentation slides are starting to get added to  the event website. We expect to have the full video from the event within the next week or two.
I'm writing this newsletter from the  Open Infrastructure Summit (formerly known as OpenStack Summit), in Denver. We joined our friends from RDO and Ceph, as well as our colleagues from Red Hat, to discuss all aspects of open infrastructure, especially OpenStack.
A high point included the gathering of some of the largest open science clusters on the planet, running their OpenStack/RDO clouds on CentOS
Look at all these beautiful science clouds! #OpenInfraSummit #ForTheLoveOfOpen pic.twitter.com/a2h658jq5c

— RDO (@RDOcommunity) April 30, 2019
And, coming up, we're planning to run a CentOS Dojo in Boston, on the day before DevConf.US. The call for presentations is open, and we want to hear from you! Talks about anything you're doing in, on, or around CentOS is fair game. Submit your talks HERE.
Contributing to CentOS Pulse
We are always on the look-out for people who are interested in helping to:
report on CentOS community activity
provide a report from the SIG on which you participate
maintain a (sub-)section of the newsletter
write an article on an interesting person or topic
provide the hint, tip or trick of the month
Please see the page with further information about contributing. You can also contact the Promotion SIG, or just email Rich directly (rbowen@centosproject.org) with ideas or articles that you'd like to see in the next newsletter.